Update: Please note, this technique is the 'lowest common denominator' option, which will give the least quality image, but will probably work with any TV. If your TV supports it, the best options are VGA (the easiest option, and what I use with my 42″ Samsung TV and my Mac Mini), HDMI, or component.
I just drew this diagram to show my aunt and uncle how to hook up their iMac to their TV. Just in case it's useful for anyone else: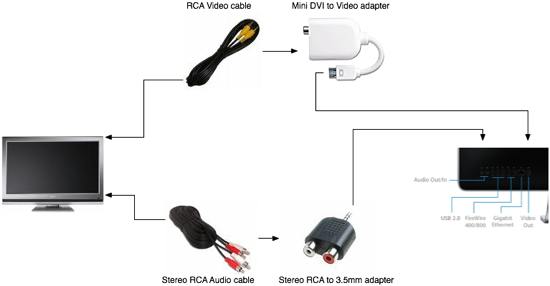 Everything can be bought at a standard electronics shop, except for the Mini DVI to Video adapter, which can be bought from an Apple shop, or from Apple's online store.