Due to popular demand, I'm making available the Elegant Grunge PSD, so that users can make modifications more easily. It can be downloaded here (5.5 Mb):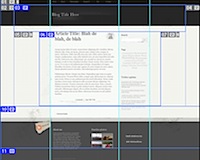 A note on contacting me: Please don't make direct contact asking about customisation, as I don't have the resources to help you. These kind of questions should be directed to the WordPress forums. Thanks!
If you like Elegant Grunge, please consider buying one of my products.