Remembering every errand, every grocery item to be bought and where to buy it can be a challenge at the best of times, let alone when you're organising a big event like Thanksgiving dinner.
The Cartographer isn't only handy for travellers. Plot your errands — like your Thanksgiving grocery shopping — using Google My Maps: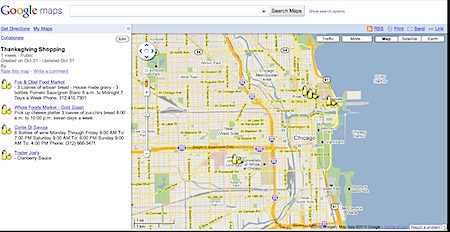 Then sync with The Cartographer on your iPhone: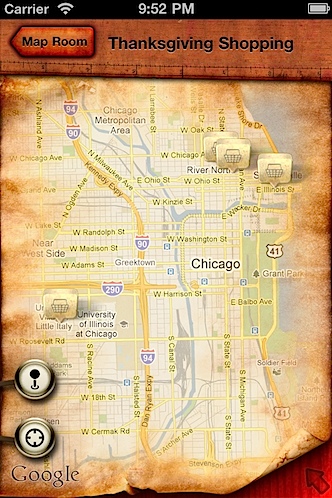 Have all your notes — things to buy at each shop, opening hours or phone numbers — on your iPhone: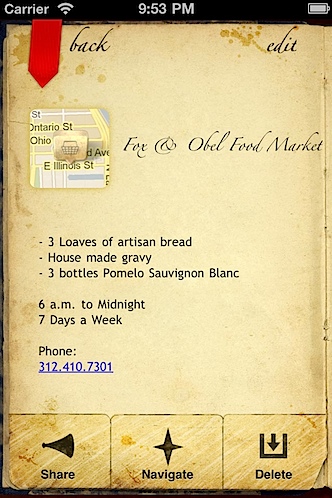 Get everything done more efficiently by deciding which errand to run next based on proximity with a quick glance of the map!