"Elegant Grunge" is an unwashed yet crisp WordPress theme inspired by wefunction.com. It features:
Layouts options
Support for custom background and header
Widget-ready footer
Optional full-width page template that removes the sidebar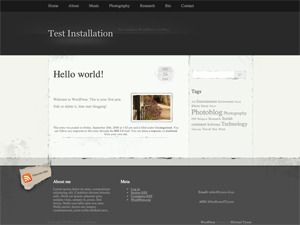 ---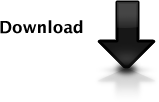 If you like Elegant Grunge, please consider buying one of my products.
Version 1.1 has been updated to the WordPress.com version.
This version no longer contains automatic image framing, or a photoblog template, so if you wish to continue using these features, please use version 1.0.3.
Changes:
Layout updates and fixes
Fixed deprecated function calls and PHP errors
Code cleanup to match WordPress theme style guide: spacing, syntax, comments, package description
Added author comment highlighting
Added support for empty post title and styles for all heading sizes
Fixed bugs with theme options menus
Simplified custom functions and removed unneeded theme options
Remove custom header image support and use default WP header image functionality instead
Added image.php template
Added RTL language support
Changed post timestamp to use the WordPress global date format
Remove unused template files
Implement WordPress 3.0 features: Custom Menu, comment_form()
Added default WP style support: body_class(), post_class(), comment_class() and remove unneeded definition for EG_BODY_CLASS
Removed unneeded function_exists() calls
Simplified image display: no frames or photoblog page
Nicer typography and updated grunge images for sticky posts, trackbacks, and new date format
Styles for sticky posts
Added newer/older single post navigation links
Better class attributes to avoid collision with WP default classes (author, post, date, etc)
Remove sidebar logic check in every template (once in sidebar.php instead)
Note: If you have problems with this theme, please post your question at the WordPress forums. Please don't contact me directly, as I don't have the resources to help you.
Language Packs
Many thanks to contributors!
Casual German/Deutsch – by Markus Bischof
Formal/polite German/Deutsch – by André Heil
Italian/Italiano – by Paolo Lucciola
French/Français – by Arnaud Ball
Romanian – by Adrian Nitescu
Arabic/العربية – by Mena
Finnish/Suomi – by Antti
Turkish/Türkçe – by Mehmet
Brazilian Portuguese – by Jandeilson S. Barbosa
Spanish/Español – by José Vergara
Norwegian/Norsk – by Vipblogg
Russian/русский язык – by Sergey aka Cepxuo
Lithuanian – by Valentinas Bakaitis
Belorussian – by Marcis G./Galina Miklosic
Polish – by Grzegorz 'ixcesal' Lasecki
Indonesian/Bahasa Indonesia – by Kelayang
Filipino – by Mikael Riec
Danish/Dansk – by Morten Elm
Latvian – by Johannes Rau
To use these language packs, you must download the WordPress language pack first, copy it into wp-content/languages, then edit wp-config.php and set the WPLANG value to the appropriate language abbreviation (eg 'fr_FR'). Then unzip the Elegant Grunge language pack into the wp-content/themes/elegant-grunge folder, and you're set.
Community
WordPress Theme Elegant Grunge Template Addon for built-in WordPress Gallery – Sebastian Graß
Paul Kaiser has written a great article on how to add navigation menus to older WordPress themes, using Elegant Grunge as an example.