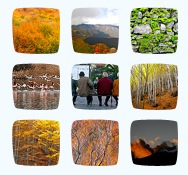 I've just finished a new release of my Flickr plugin for WordPress, Flickrpress.
The new version features AJAX-based navigation between pages of images, and improved support for insertion within pages and posts as a shortcode.
Flickrpress 1.0 can be downloaded from the WordPress plugin repository
See it an action over on my personal blog.